Welcome to
Chick-fil-A at Ellijay

475 Howard Simmons Rd
Ellijay, GA 30540

View map
________________


Store Hours:
Mon-Sat, 6:30 AM - 10 PM
Closed on Sunday

________________

Phone: (706) 636-0475
________________
This Chick-fil-A Restaurant is an independently owned and operated franchise business.

Franchised Restaurant Operator: Betsy Salzmann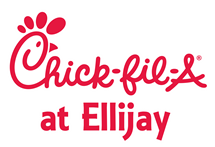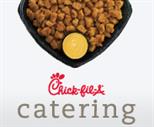 Daycare Reimbursement
Available to any team member who works for 30 or more hours per week. Please contact us for more information.


Developmental Training
Employees interested in becoming a Chick-fil-A Operator can gain valuable hands-on experience through the Leadership Development program. This extensive training program is offered at Intermediate and Advanced levels at the Chick-fil-A corporate office in Atlanta.


Retirement Benefits
Along with a competitive pay, all employees are eligible for a retirement matching program.


No Experience Necessary
We are looking for friendly, enthusiastic people who enjoy serving customers. We will teach you everything else you need to know. If you are interested in joining our team, download, print, and complete a team member application and bring it by the store.


Open Interviews

We hold open interviews every Tuesday at Chick-fil-A Ellijay from 3:00 to 5:00 PM